1. Readings
Read Lesson 11 in the Office 365 guide,
page 258-284.
Project
A demonstration of how to configure the Lync options for General, Personal, and Status. Set up Audio and Video, add a picture to your Profile and manage Contacts by Groups..
Downloads
GlenGlick3.jpg.

2. Practice
Do the Practice Activity on page 285.
3. Assessment
Review the Test questions on page 286.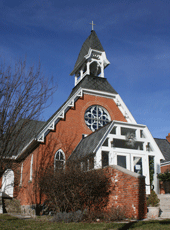 From the Lync Options->Tools->Options Menu.
1. Microsoft Lync->Tools->Options, page 260
2. Microsoft Lync->Tools->Options->General, page 261
3 .Microsoft Lync->Tools->Options->Personal, page 262
4 .Microsoft Lync->Tools->Options->Status, page 267
5 .Microsoft Lync->Tools->Options->My Picture, page 268
6 .Microsoft Lync->Tools->Options->Phones, page 269
7 .Microsoft Lync->Tools->Options->Audio Device, page 272
8 .Microsoft Lync->Tools->Options->Video Device, page 273
9 .Microsoft Lync->Tools->Options->Saved Files, page 275
From the Contacts->Options Menu.
1. Contacts->Pin to Frequent Contacts, page 278
2. Contacts->Change Privacy Relationship, page 279
3. Contacts->Open Outlook Contact, page 281